Mad Pride can be hard to explain to people who have never experienced it.  Mad Pride can be inclusive and transcendent. It can be logical and mundane. It can be intensely personal…
If you boiled down your idea of Mad Pride, what would it mean? We will share some of your answers here:
Mad Pride means …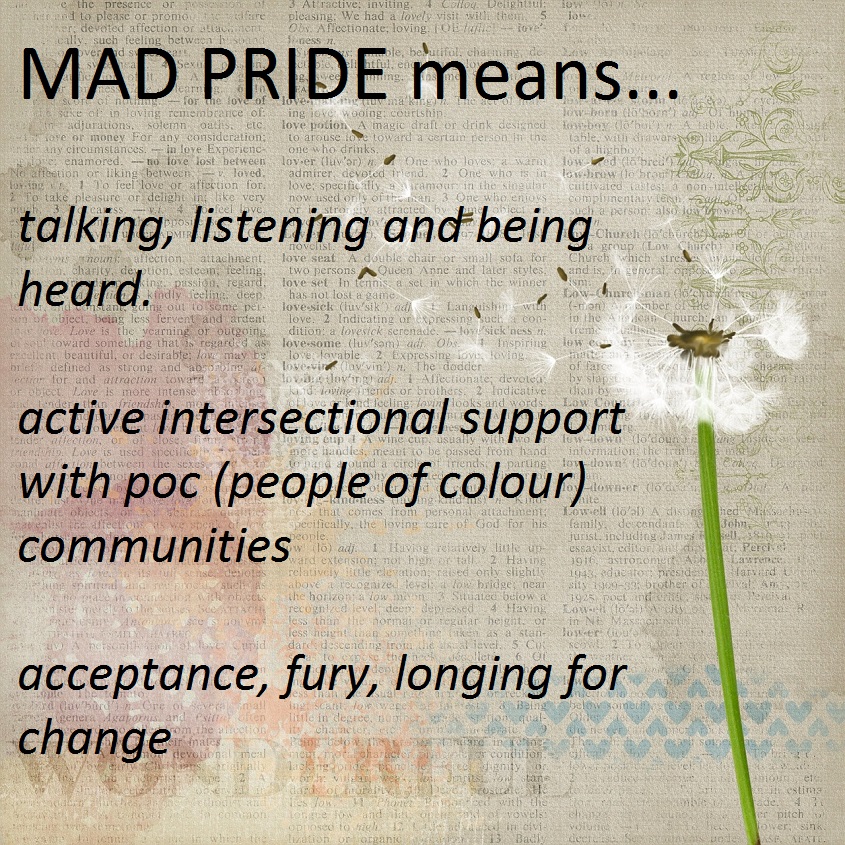 More Mad Pride 5 word thoughts to come
Mad Pride means…
talking, listening and being heard.
active intersectional support with poc (people of colour) communities
acceptance, fury, longing for change
Do you have a story to add? Please comment below or visit our Mad Pride Toronto facebook page.